We are fully aware of the sensitive nature and requirements needed for a funeral. The buffet required for such an event needs to be carefully considered. The following menu produces an understated buffet to suit the wide range of ages that can join together at such a time. However you can choose any of the buffet options from: copper menu through to the platinum option.
-All comes on platters and garnished.
-Paper plates and cutlery where required.
-We can even set this buffet up for you so that when you get back from the church it is all ready. All we ask is that the tables are ready with a table cloth. You provide us with a key and we do the rest.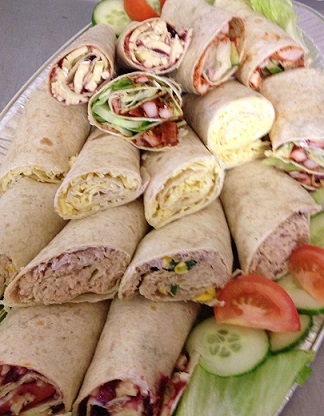 Take a look at our other Catering Menus